AQ 100 & 700 Series
Water Clarification / Phosphate Removal

The AQUQMARK 100 & 700 Series Products are alternatives to inorganic coagulant chemistry including.
Alum




Ferric Chloride/Sulfate




Polyaluminum chloride




Sodium Aluminate



Applications Include:

Drinking Water Clarificantion

Phosphorus Removal


Charge destabilization prior to membrane application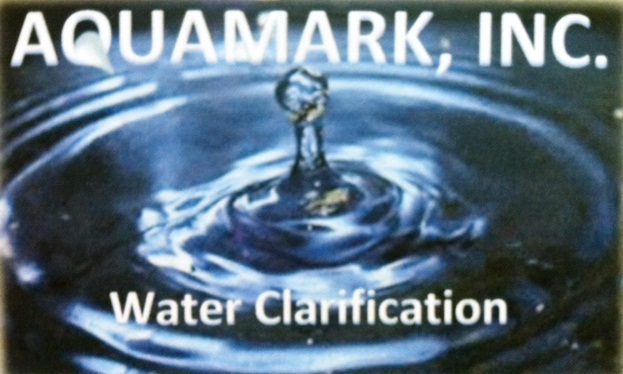 AQUAMARK 100& 700 Series products are very simple to apply. Typically fed into a process by chemical metering pump, the AQ 100 and 700 series products work over a very broad pH range. Additionally, with the highest available concentration of aluminum of any coagulant chemistry on the market , dosages typically are one-third to one-sixth compared to alum. The AQUAMARK 100 & 700 Series products also have a very high degree of neutrafrequently reducing or ELIMINATING the need for supplemental caustic

Benefits to the AQUAMARK 100 & 700 Series products include:

Lower Dosages

Less Produced Sludge

More Compact Sludge

Lower Sludge Volume

Reduced Caustic Feed

Our products are designed to meet any water or wastewater treatment needs that you may have.

AQUAMARK, INC. has many years of providing products and service to the Water Treatment Industry.

The AQ 100 & 700 series products are alternative to alum chemistry which offers the following advantages:

Low Dosage Water Clarification

Low Dosage Phosphorus Removal

Broad pH Effectiveness

Highest Available Aluminum Concentration

Higher pH - Significantly Reduces Caustic Need

NSF APPROVED