Dumpster Bags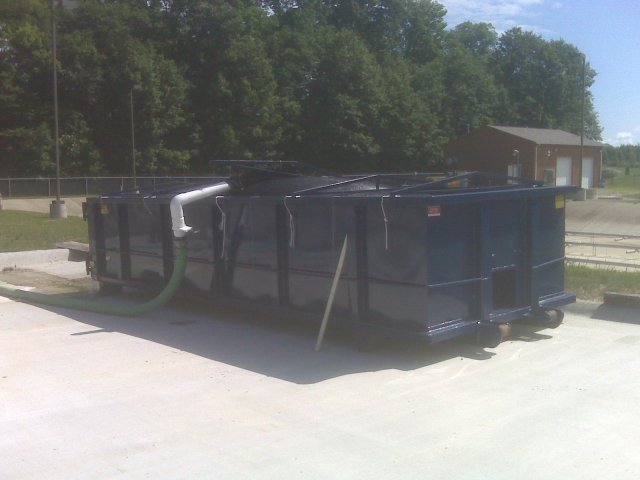 A Dumpster Bag is a unique, easy way to efficiently separate water from solids. You simply connect a hose containing the solid water mixture to the Dumpster Bag and the water drains out. The Dumpster Bags have been used in the following applications.

► Replacement for other Dewatering Equipment that is off line
► Pretretment to Wast Water Treatment
► Process Solids Recovery
► Ground Water Remediation
► Municipal Sludge Dewatering
Dumpster Bags come in two Basic sizes. The small bag size will hold up to 10 yards of dewatered solids. The large bag size will hold up to 22 yards of dewatered solids.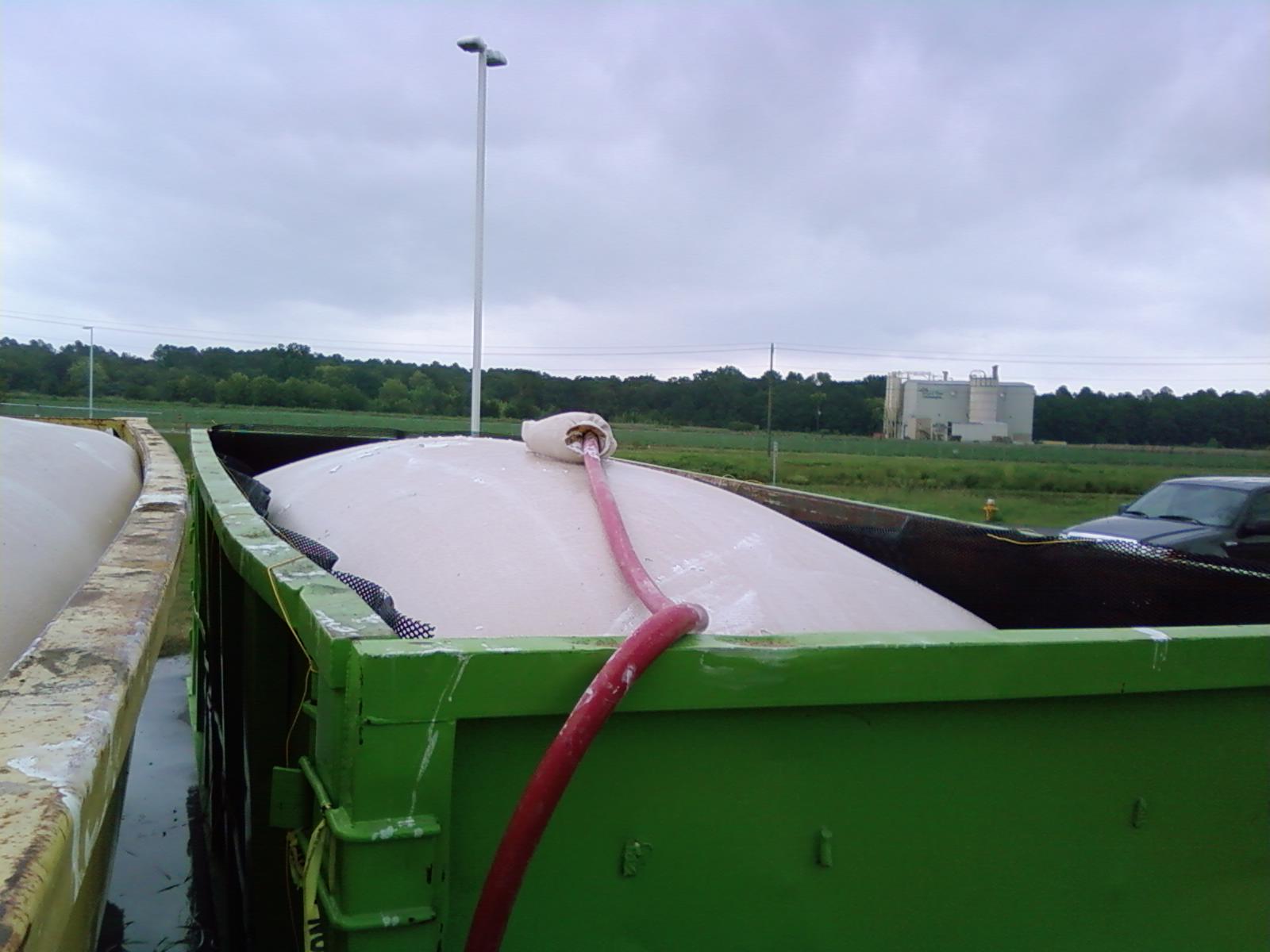 Once the bag stops draining, call your solids disposal hauler to have the dumpster removed.
Using a Dumpster Bag is very simple. The bag is laid out inside the appropriate dumpster or on the ground. A hose containing the water solids mixture is inserted into the bag through the fill port. The hose is then secured to the bag using the appropriate hose clamp. Then add the material to the bag and let the water drain out of the dumpster.
Easy to use. No Mechanical Moving Parts




Provides Very Clean Filtrate



Inexpensive

Can be Quickly Set Up


Dryer solids for Disposal




Reduced hauling costs




Compliance with Paint Filter Test